Free English conversation practice software to download
This software is an English conversation practice tool. It comes with about 50 topics as follows:
Advice, election, airport, apology, arrangements, dance, bank, bus, car, chat, claims, clarifications, consolation, dislikes, doctor, eat, guest, hair, holidays, hotel, house, insurance, job, language, laundry, magazine, manners, party, phone, places, plans, police, post office, repairs, request, reservations, shopping, shows, sightseeing, sports, subway, taxi, train, visas, visit, visitors, wishes, and asking the way.
The Standard English pronunciation is the wonderful feature of this program. With this English conversation practice software, you can also add anything of your own in a text file to let it read out. The following are the main features:
1. Read out the whole text.
2. Read out a single line or a sentence.
3. Read out a single word from the line, sentence, selected.
4. Read out any words typed into the text box.
5. Read out the contents of your own file.
6. Reading speed can be adjusted.
In addition, we also include many English learning tips in this user-friendly program.
Computer System Requirements:
Memory: 500 mb up.
Operating System: Windows XP, Vista, and Windows 7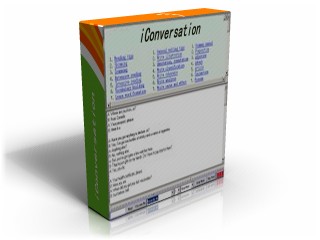 For web browsers other than Internet Explorer, Right-click the following link and click "Copy Link..." and Paste the link to the address box of your browser at the top and Press "enter" key or click search botton.
For Internet Explorer, * Right-click * this link->Save Target As... to download free English conversation Practice software
You also need to download and install the Microsoft speech engine:
For Internet Explorer, * Right-click * this link->Save Target As... to download free Microsoft speech engine
If you like this program and find this program helpful, please make some donation to support us. Thanks in advance!
---
Discount Stores
---
baby stuff| beauty stuff| books| camera| car product| cell phone| computer| dvd| electronics| external hard drive| fashion| food stuff| games| grocery| health care| home and garden| home stuff| industrial/business| Jewelry / Watch| kitchen stuff| music instrument| office stuff| software| sports| tool / hardware| toys| video gaming